Real Talk About Building Resilience in Remote Teams
We know many of you are wrestling with how to support the growth of your team members in new ways. Though it might be tempting to put employee development on the backburner right now, this is a time when we need it
even more.
Intentional development
of your people can build resilience and boost engagement – both of which will make you stronger on the other side of
this challenge.
Although I've worked remotely at Vivayic for many years, my work-from-home situation has been impacted a bit by the coronavirus pandemic. I'm sure many of you can relate to my current setting. I am typing this from my kitchen table because my home office won't quite accommodate my new "co-workers." With schools and daycares closed, I have a first grader working on his remote learning to my left and a preschooler pulverizing Play-doh with a toy monster truck to my right (with lots of sound effects). There is also a toddler screaming at me from the kitchen to make him a meal that we can only call "fourth breakfast" at this point. I don't say this to complain – I am so thankful for the ability to continue working during this time. I say this to highlight that the scene I just described is a pretty common one for professionals right now. Pandemic aside, now and always, employees have a lot of things pulling for their attention.
We could talk about this all day – and we'd love to! However, to acknowledge our own point above, we'll keep this short and share two quick tips we've found to be critical in supporting the development of remote team members. (Side note: The tips below apply well to non-remote employees too!)

Tip #1: If you aren't in the circus business, don't ask your people to jump

through hoops.
Half-day trainings planned during employees' busiest season of the year when workload is at

its heaviest.

Clunky online systems requiring two logins, a scavenger hunt, and twelve clicks to get to a module that may or may not have nuggets of

relevant learning.

Live webinars at 6PM that force working parents to choose between a training and their child's

preschool graduation.

A "one-size-fits-all" training, shoved down the throats of the masses without regard for individual roles, performance requirements,

and interests.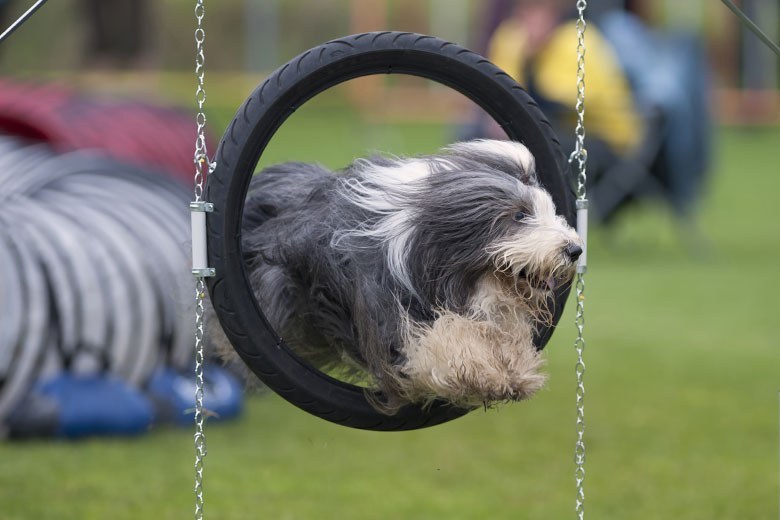 What do each of the above have in common?
They are all "hoops" to jump through to get to a learning opportunity. They are all situations I've either encountered myself during my pre-Vivayic career or have witnessed others encounter. These "hoops" make it difficult to access and/or gain value from learning opportunities. They can also cause our employees to become resentful of the learning opportunity or choose to forgo it altogether. When we create growth opportunities for our employees, let's make them accessible…and, dare I say, even easy to participate in.
What works for us:
Sounds simple, but we think intentionally about the schedule of our internal group learning opportunities. We did a little research and found the day of the week and the time that offers the greatest availability across our team. That's when we offer our monthly enrichment electives, and we record sessions for those who can't attend.
We encourage full customization when it comes to how employees approach their individualized growth plans. For some, it's attending a conference. For others, it's a weekly podcast with a follow-up chat with a teammate to talk through application. Individualization allows team members in various seasons to access the right opportunities for them.

Tip 2: Don't forget that your human resources are, well… humans.
Perhaps even more so than in a traditional office setting, remote workers need opportunities to take care of themselves as human beings. Pay attention to your employees. If they are struggling on a human level, it won't matter how much you've been feeding them on a

professional level.

Support a culture that celebrates being whole and well. Support a culture that doesn't give employees the stink eye for making time during the week to work out, have a hobby, or spend time with loved ones. Look for opportunities to host sessions on self-care, meditation, or health

and fitness.
Take care of your humans.
What works for us:
If I can brag for a bit, we rock at this. Our culture celebrates caring for one another as human beings. You see it through small things like a teammate's status saying "out for a run" for 20 minutes mid-morning. You see it through celebrated pictures and videos we share with one another. We believe in supporting one another as whole people. It's part of our culture, and it's also part of how we develop our people. We all participate in self-care focused group learning events and weave personal development topics into our schedule of enrichment electives.
I hope these tips serve as a seed for new ideas you can nurture to support the development of your remote employees. If you have questions, reach out! I'd love to chat more about how you can support the growth of your team. Let's grow together (even while apart)!
And, if you are curious about the foundations of our employee development program, check out this article.