Proud to Serve Essential Workers
DIRECTOR OF SALES & MARKETING
Vivayic is proud to serve the brave men and women who have continued to provide essential goods and services during these
uncertain times.
Over the past 12 months, nearly one million learners have accessed educational experiences that we designed and developed. Here's a breakdown on the different industries that we've been honored
to serve:
Last 12 Months of
Vivayic Services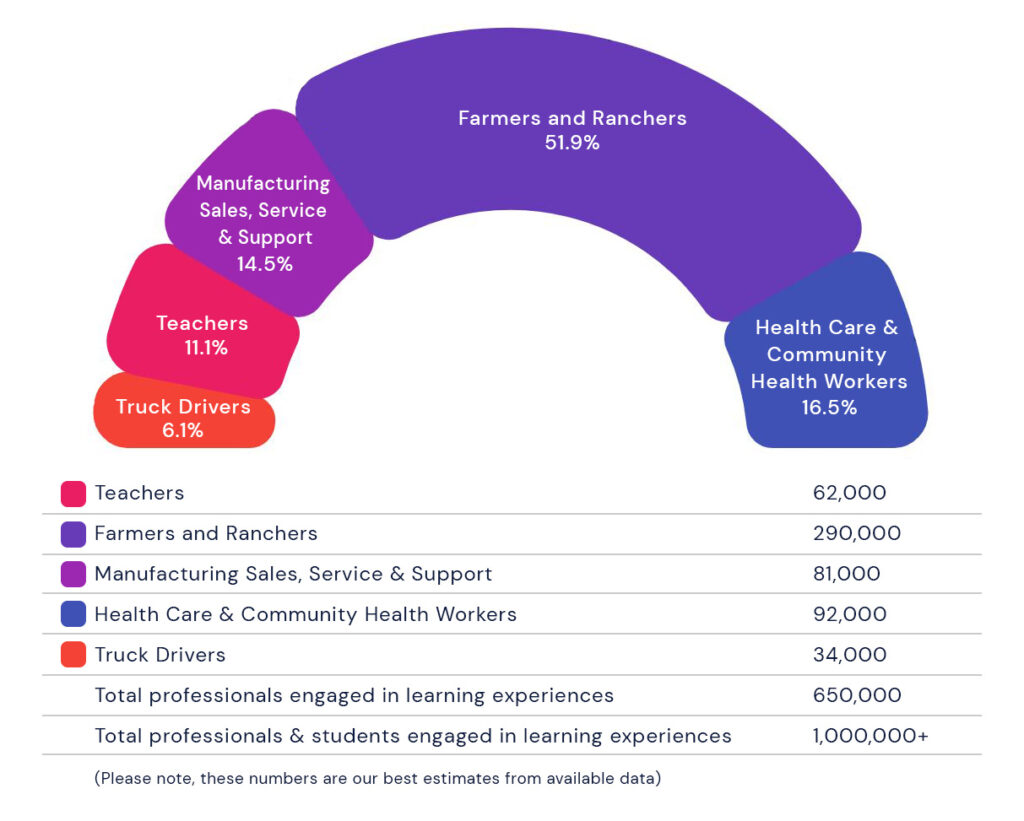 Essential workers may not know who designed their curriculum and training materials… And that's okay with us.
What matters to us is that we know we're blessed to have been a part of the support network that's behind these everyday heroes. The fact that they're showing up day after day to serve us all redoubles our commitment to serving them.
Thank You Essential Workers!

DIRECTOR OF SALES & MARKETING